First Of All. Welcome To Fearsome's Serious Zombie Survival |24/7|Fast-DL|No-Lag|
Rules:
www.Fearsome.info/rules/rules.php
Donate $10 to become V.I.P and get 40 K Points in Points Shop!
Abusing = Demoted. While Donating you help to keep the Community and Servers Alive!
Click Donate to Donate!
These are what you get when you Donate: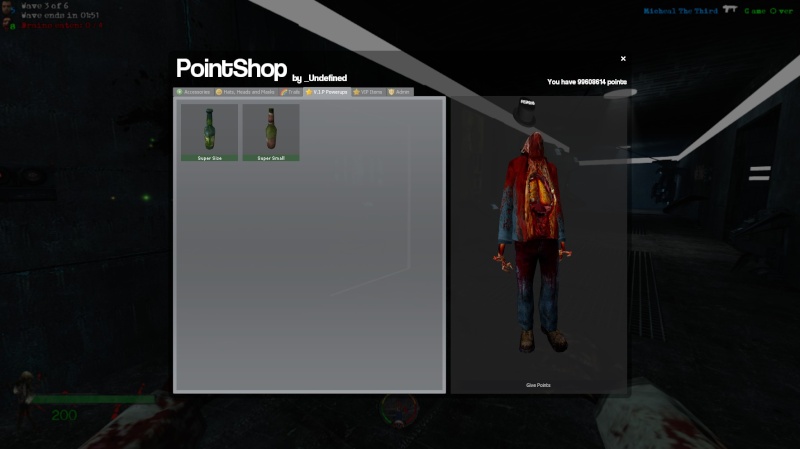 Owner: Fatality
Co-Owner : thetwistedbeast
Super Admins:
Drage
Bluffle
Admins:
Knifeofdeath
DarkDevil
V.I.P:
Daphinium
Alex
Respected:
Snake Man
Do Not Ask For Admin, instead apply.
Do Not Be Disrespectful Against players!
Do not cheat/hack/glitch. Doing this will result in a long life Ban!
Do not ask the Owner's for ranks like Admin, Super Admin etc
Admin Rules!
Do Not Minge as Admin
Do not random jail, slay, kick etc
Do not ask for a higher rank such as Super Admin etc.
Heres Funny Pics for you guys